Northern Nevada Coin is one of the industry leaders in the rare coin market. Whether you have a handful of old coins or a world class registry set of rare coins we can help. Northern Nevada Coin has been instrumental in helping build some of the finest sets in the world. No matter what you have we are interested in buying your coins from you or your estate.
For our locals: Bringing coins to Northern Nevada Coin assures you that you will receive a numismatic premium for your coins if there is one to be had. Many gold buyers only purchase coins for the metal content and not the numismatic value. For example if a silver dollar had $15 worth of silver in it every dollar has that same value in silver, but a rare date such as the 1893-S is worth about $2000 even in a VG grade. Yes we buy gold and silver coins for their metal content, but that is the minimum of what you will receive. Do not leave money on the table by going somewhere that does not know how to properly evaluate the numismatic value of your coins.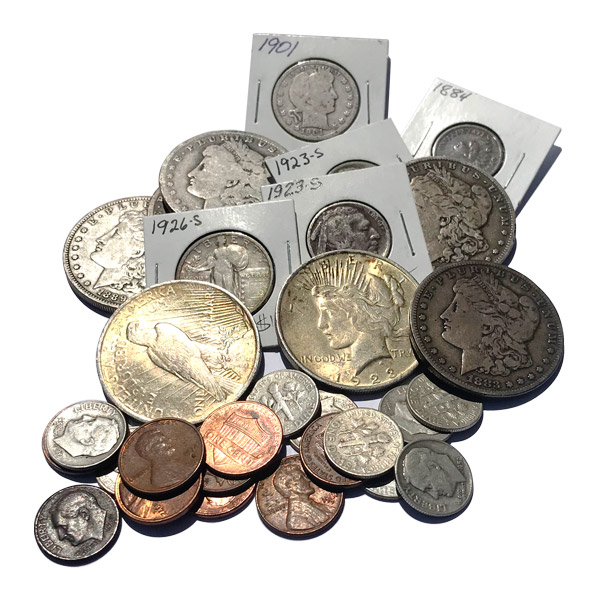 Remember: Do Not Clean Coins. For the advanced collector this is a basic knowledge, but for some they do not know this. Yes, some coins need to be cleaned but if you do not know exactly why or how you can lose most of the value of the coins you have. Many coins have damage that cannot be reversed by cleaning, but there are some that need to have a damaging contaminate removed. For extremely valuable coins that need cleaning there are companies out there that do restoration work for a fee. We can help you evaluate if that is warranted or worth the value of having it done. More that 99% of coins out there do not benefit from being cleaned so it is always best not to take the chance of cleaning a coin before you consult an expert.
Many collectors and dealers from around the country ship us their more advanced collections when the time comes to sell. Not all collections warrant this but if you have a larger collection it might be worth the time. Contact us and let us know what you have. We can evaluate the best steps on how to liquidate the collection whether that be mailing it to us, us coming out to you, or us referring you to another company that we may know and trust. If you feel that you would like to sell your collection please get ahold of one of our buyers to discuss how we can help you sell your coins to us.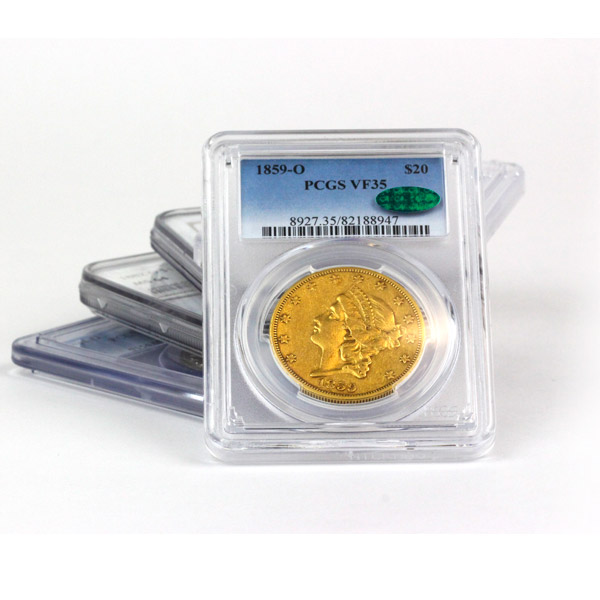 Certified coins: Most advanced collections of the modern era have coins certified by third party grading services. PCGS and NGC are the two foremost grading companies in today's market. We are authorized dealers for both companies and know the intricacies of how to help you achieve the most for your rare certified coins. We buy and sell millions of dollars worth of certified coins every year and look forward to helping you sell yours. Of course we can buy coins certified by other companies. For example, ANACS is the oldest grading service in the country and often collections contain great coins that have been certified by ANACS. No matter who has graded your coins we can evaluate where they fit in today's market. In recent years there have also been coin stickered companies such as CAC, PQ, WINGS, MAC, ans SW to name a few. Each is trying to give an extra attribute to the certification company's grade. Some of these add value to the coins and some do not. This can create confusion and complicates the market, yet we understand them and how to value these as well. If you have questions and wish to discuss your holdings let us know how we can help.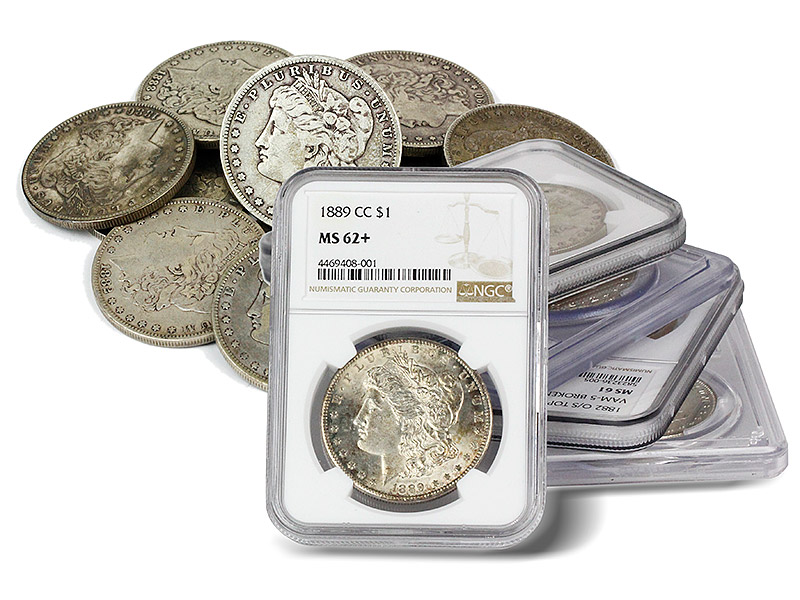 Silver dollars: Being experts in silver dollars we are the place to come to for all your silver dollar needs, in fact we specialize in Morgan and Peace dollars. One fact that many do not know is that there were several types of silver dollars before the Morgan silver dollar was made. Starting in 1794-5 we began with Flowing hair silver dollars. From 1795-1804 we made bust dollars both with small and large eagle types, Gobrecht dollars 1836-9, Seated Liberty dollars from 1840-73 both with and without motto, and 1873-85 Trade dollars. We buy all silver dollars from the top pop PCGS registry coins to the cull bulk dollars by the bag. Whether certified, in a collection or album, a bag, a hoard, or just a few that you own we can evaluate and buy any silver dollar you might own. We buy and sell thousands of silver dollars every year and carry one of the country's largest selection of them. By coming to Northern Nevada Coin you will be in very capable hands when selling your silver dollars.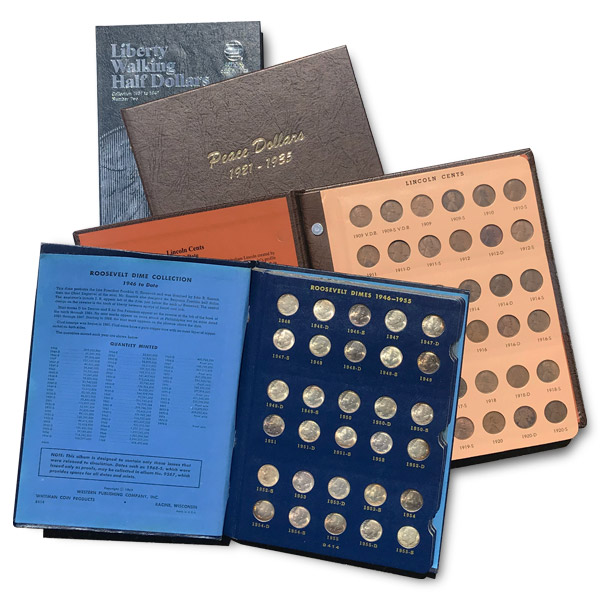 Collections: Many "old school" and some current collectors kept their coins in albums. Many times these collections are very valuable as they contain key date coins inside them. Whether you have complete sets or just a few coins filling holes in the books we have the expertise to evaluate and buy these collections.
All coins: All coins have a value and we can purchase them from you. Some are worth thousands apiece and some are worth cents but if you bring them to us we will evaluate and buy your coins at the current market levels.