We are the area's leading gold buyer
In Northern Nevada we are proud of our reputation as a gold buyer. We have a simple honest philosophy, treat others as you would want to be treated. With this in mind, when you come to one of our gold buying facilities to sell gold, silver, platinum or palladium, we will have not only our best interest in mind, but yours as well. Remember that coins or bullion that are not damaged are worth a premium over the gold that we will be recycling. Some jewelry that is of exceptional quality and is still of use may garner a premium as well. With this simple philosophy and the largest gold buying team in the state we provide Reno, Sparks, Carson City, Minden, Gardnerville, Fernley, Fallon, Dayton, Truckee, and all of northern Nevada with a great place to sell your gold, silver, platinum, and palladium. We have a few important points to make below, so if you have the time read through the information and see why we are the best gold buyer for you.
You can sell us jewelry, coins, or industrial materials as well as old dental gold. If you are outside the Carson City area, please call us at 1-888-836-5527 to discuss how to mail your material here safely.
Grams or Penny Weight?
Some gold buyers like to use penny weight (or dram weight) to quote you a price. Let's say you are calling around to get a price for 14k and gold is at $1500/oz. After several phone calls you the three best numbers you have heard was $25.20 per penny weight, $23.10 per penny weight and $21.60 per gram where would you go to sell? If you choose the penny weight quotes you are losing money! Those quotes are around 55% and 60% of contained gold versus the lower gram quote which is around 80%. If you are not sure what number you are getting do not be afraid to ask. We are upfront and happy to help you understand why selling your gold here makes the most sense.
What is your knowledge level?
Many gold buyers size up each customer as they walk through the door. If a customer has no idea what something is worth some gold buyers may go 'cheap' on pricing. Some gold buyers will go cheap from the start, others will start with a fair price on the first item and then back the price off on the second. If the customer is still willing to sell for less then they will just continue to get cheaper on each additional item. Unfortunately, some of these unscrupulous gold buyers use your trust against you.  Not at Northern Nevada Coin! We train our gold buyers to be consistent and fair with every person. Whichever location you visit, (Reno, Carson City or Gardnerville), or which of our gold buyers you are working with, our goal is to provide you with consistently fair pricing, no matter who you are. We regularly have customers that bring in gold that they think is only worth a few hundred dollars and then walk out with between $1,000-$2,000. If an unfair gold buyer were sizing them up, they may only walk away with the few hundred they thought they were going to get. But not at Northern Nevada Coin, doing the right thing every time is important to us.
What is your gold buyer's knowledge level?
With the modern day gold rush we are seeing numerous new gold buyers. Jewelers, pawn shops, check cashing or title loans, and a host of other people are now all trying to buy gold. While the basic principles of buying gold remain the same few have the knowledge or discernment to help you maximize your dollars. Most will buy your items for gold price and then try to find out if what they have bought is rare. Or in some cases they may never know and send rare items they have bought off to a refinery. This scenario is most often seen in the coin realm. We have bought numerous items for many multiples of the gold content because of a coins rarity. Selling for gold content would have been a travesty. Yet, on a daily basis un-knowledgeable people are selling to un-knowledgable gold buyers and losing most of the value they should have received. A good example is a gold buying operation bought a $5 gold coin for around $400. A collector found the coin in the buyer's pile, pulled it, and bought it for $5000. Then he took it to a knowledgeable dealer such as ourselves and was paid $30,000! $400 to $30,000 is a big difference, where would you want to sell your gold? Come see us.
At Northern Nevada Coin we have trained experts who can maximize the dollars in your pocket. Our gold buyers know when to further investigate the items you are selling. In fact, Allen Rowe of Northern Nevada Coin is the only person in Northern Nevada that is a member of the Professional Numismatists Guild (PNG). By coming to the gold experts at Northern Nevada Coin you can rest assured that your items will be examined and properly evaluated and paid for.
Our gold buyers look for markings (10k, 14k, 18k, 22k, 24k, Sterling, .925, etc.)
Our gold buyers will weigh the items.
Our gold buyers test for karat or purity, to get the actual metal content
Our gold buyers use electronic gold testers and/or testing acids**
Sometimes an item must be filed*** to obtain an accurate test reading.
**If an acid test is required discoloration may occur.
***Filing may change the aesthetics of your item. If you do not wish for us to file an item, please do not send it to us through the mail.
The size of the company is important
When it comes to business we have a simple belief, 'either your company is growing or its dying.' Just like our bodies each business has its own cycles. A young company grows but an old one fades away. Our company is still growing. We are far from infancy and have a tremendous amount of knowledge to offer. Conversely, we are not on the decline. Our company is in the prime and it shows. We have heard smaller companies say to others that larger ones can not pay as much, but that is not true. In fact if you look at when the other Reno gold buyers do price comparisons they leave us out. One Reno gold buyer claims to be paying more than the competition and even gives a chart of where he paid 15+ to 40+% higher than five other offers received. But, this Reno gold buyer did not compare himself to our company. His published 'nobody pays more' price was 8-10% less than our standard buy price. It is easy to find cheap gold buyers out there, but it is hard to beat our prices.
Our company continues to grow because of our great reputation and strong buy prices. Smaller companies remain small because they see only their own good and therefore fewer people want to work with them. We want everyone to be a winner in all of our dealings. A small company may be able to sprint a short ways when competing, but we look at the big picture. A long steady pace keeps us ahead of the rest. If you are looking for a gold buyer that is fair, knowledgeable, and responsible look no further. Northern Nevada Coin is your company.
What about the refineries?
Generally refineries do not deal with the public. Laws and regulations require a large amount of information from those who deal with refineries. It is not practical for a refinery to deal with the general public as every customer has to have a tremendous amount of documentation. Some gold buyers claim to be refineries, but if you are not filling out large packets of information before you sell to them, then they are probably a subsidiary running just as any other gold buyer would. We have seen a host of hotel buyers claim that they are the refinery and by selling to them you will cut out the middle man. What we want you to know is that often our gold buyers are paying much more than these buyers. The next time you hear them say this, we invite you to go and get their prices and then come and get ours. We firmly believe that you will be selling your gold to us.
Local is important
Not all local buyers are all local. There are companies that will come in to partner with a local establishment to buy gold. Why? Mostly because the local buyer may not have enough funds to purchase large amounts on their own, but also it is a call to action. "This week only" "three days only" etc are tag lines to try and get you in and force you to make a decision now. Just remember that up to 2/3 of the profit leaves the community to never come back. Plus very often the buyers at these events are there to size you up and figure out just how cheaply they can buy your material for. Staying all local is the better way to go. We are here for you all the time!
Some gold buyers are setting up in hotels all around the country. Selling gold to hotel gold buyers has more profound effects on you and your community than you may initially think. Profits leave your community and go to where ever the gold buyers are from. Next time you see a gold buyer in a hotel do an internet search for them. Often you cannot even find information on the company set up. If information is found it is usually what I like to call a 'faux' website. No physical address, no real ties to anywhere, just a webpage that can be built in a matter of minutes and taken down when ever they deem. If you can not find out about who you are dealing with how do you know if they will be fair with you? On top of that most local gold buyers will pay more than the hotel buyers. Hotel buyers are widely known for paying some of the lowest prices in the industry.
Selling your gold locally keeps our economy strong. Our company employs well over twenty people. These are your friends and neighbors who care for you and the community they live in. Being the largest gold buyer in the Reno, Sparks, Carson City, and Lake Tahoe area our company can be tied to numerous organizations that we support locally. Northern Nevada Coin is proud to be part of our community and its events. We support law enforcement and their efforts to catch criminals. We follow all laws and assist where ever we can to help stop the sale of stolen property.
Whether in Reno, Sparks, Carson City, Lake Tahoe, Minden, Gardnerville, Dayton, Truckee, Fallon, Fernley, or anywhere else in northern Nevada our gold buyers are ready to serve you. We want to work with you and are willing to meet or beat any other legitimate offer, but we feel that your best offer will most likely already be coming from us. We are often told that we are the best gold buyer around, and this is something we are proud to hear. Thank you.
What we pay
Our gold buyers pay 80%* of the contained value of scrap gold. Silver and platinum will be between 60-80% depending on what form it is in and what kind of quantity you may have. If you have lots that total more than 10 ounces of pure gold, please feel free to discuss your rate with us.
* With many vintage items the the gold content may vary slightly depending on manufacture, and repairs. Our goal is to be as fair as possible with you while still making a profit. We are proud of our stellar reputation and look forward to working with you.
If you've seen ads running on T.V., please do not be deceived. You might hear things like, 25% more cash or even super high percentages like 98%, but if you break these ads down you will see why we are probably your best bet.
The 25% more ploy is where they offer 25% over their standard purchase price. Ask yourself what is 25% more of 30%? Really only 37.5%… not that much.
The 98% ploy is to actually pay 98%, but charge hidden fees in order to make profit. If you had $500 worth of gold 98% would be $490. But if you have to pay an assay fee of $40, a melt fee of $250, and a shipping fee of $25, the $490 minus the $265 in fees nets you a mere $225. (Which is really only 45%). Compare that to our $400 cash-in-hand price! Of course, if you have a much larger lot these fees become negligible, but even there we can broker those lots to help you achieve the best price.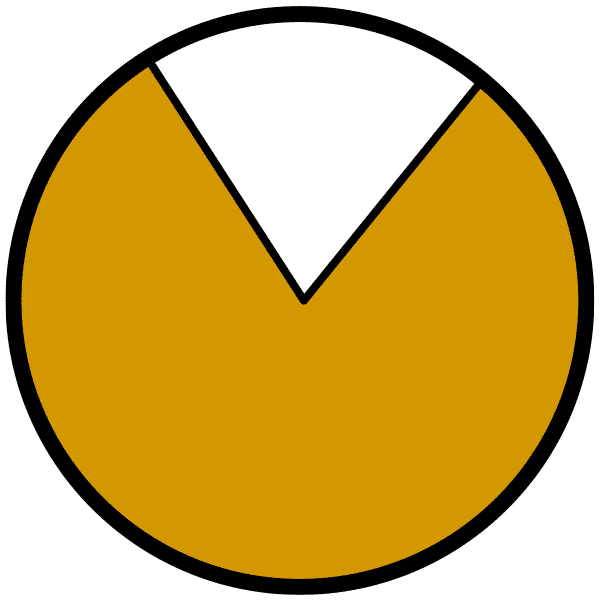 NNC Pricing
We offer 80% of melt everyday!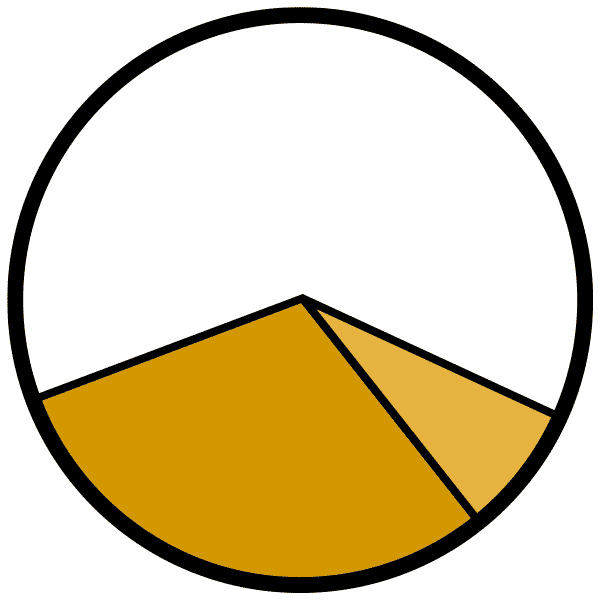 25% More Cash Offer
Still only 37.5% of melt.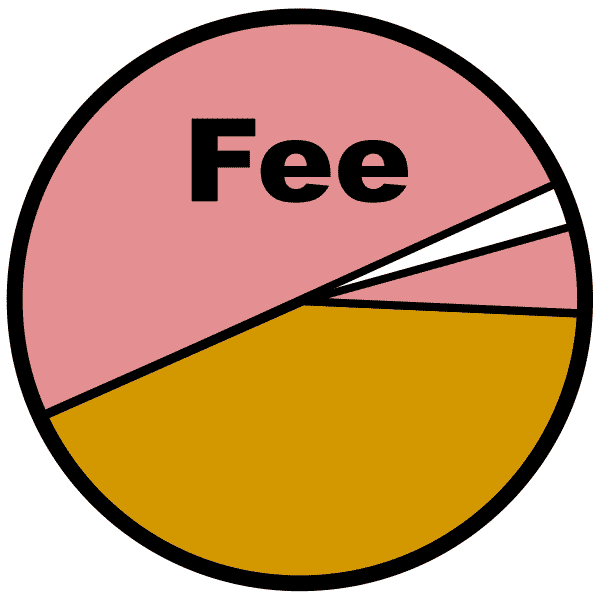 98% Ploy
Just 45% of melt after fees.
Reminder: Our rates for undamaged coins are much higher than scrap rates, so make sure you call us with what you have.
Frequently asked Questions
Do you buy gold plated material?
No. We do not buy gold plated material. Things marked rolled gold, warranted, guaranteed 25 years, 1/20th or 1/10th 14K, he, G.E., or plated are not of interest to us.
Will all the gold I sell you be melted?
No, we will try to re-sell some of the more exceptional items. However, in this economy, not as many people are buying gold jewelry as are selling it. We realize that sentimental value can be important to you, so we do wish to give others the chance to start their own sentiments with some of these pieces. But, our gold buyers do not determine which pieces will be resold at the time of purchase.
Why are silver and platinum rates lower than when we buy gold?
Platinum melts at much higher temperatures and refining costs are much higher. The typical platinum lot takes six weeks to be completed at the refinery. Silver on the other hand is much bulkier than gold for the same amount of value. $10,000 in gold is only a few ounces, $10,000 in silver is many pounds. Also the silver refining process is about 30 days at the refinery with higher shipping costs.
What about stones set in my jewelry?
We will evaluate and pay for exceptional stones in your jewelry. Diamonds, emeralds, and rubies are the big three but a few others have resale value as well. Smaller diamonds are precious but super valuable, but rest assured we will pay a fair value for what you have.
Wouldn't I do better if I sold directly to a refiner rather than your gold buyer?
Lot charges, melting fees, assay fees, treatment charges, and other fees often apply. If you have a small amount of gold, (under 10 ounces), most of the value may be eaten up in fees. If you have larger amounts, you can use our experience and contacts to help you get the best deal. We broker larger deals and usually net you more than you could get if you did it on your own. We have worked with a number of refiners and know the ins and outs of that side of the business. Use our knowledge to help your bottom line.
To summarize…
Our gold buyers pay at least 80% of the melt value for gold

If you have 10 or more ounces of pure gold, please call one of our gold buyers to discuss your rate.

Rates for undamaged coins are much higher than scrap rates so make sure you show one of our gold buyers what you have